En el episodio de hoy vamos a hablar sobre la identidad visual. Para ello, Toni Colom, nos trae una checklist con las cosas que deben tener en cuenta.
Escúchame en tu móvil: Google Podcasts | RSS
Suscríbete a
Podcast de Economista Holística
O suscríbete con tu aplicación favorita utilizando la siguiente dirección
¿Cuál de las dos opciones prefieres?
Un manual para crear presupuestos de tus finanzas de forma correcta
Choose this if you have some experience with programming and want to improve.
Sinopsis
Esta vez voy a hacer una anti CTA. No te voy a pedir que te apuntes a la escuela, sino que esperes. Si te gusta el contenido que publico en el podcast y quieres complementarlo con una muy buena herramienta, espera un poquito, porque estamos preparando algo genial.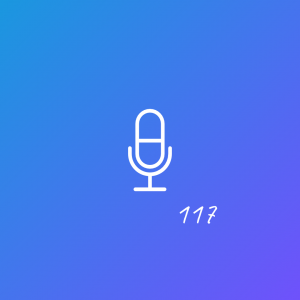 Como decía, Toni Colom, nos trae hoy una checklist para identificar cuáles son los puntos en los que debemos hacer más hincapié en nuestra identidad visual. Me gusta mucho este tema, y creo que puede ser útil para todos, porque en esto del diseño, muchas veces nos quedamos con lo que nos gusta, y no pensamos en lo que va a mejorar o posicionar nuestra marca.
En concreto, deberemos fijarnos en varios aspectos, que Toni nos detalla. Por ejemplo, el sector al que nos dirigimos, cómo nos queremos posicionar.. aquí el tema de los colores hace un trabajo muy importante. Imagínate una marca como Channel, con un cambio de branding y de colores. ¿Quedaría raro, verdad?, quizá restaría ese punto de lujo que tiene.
Este episodio es meramente práctico, así que vamos a coger lápiz y papel, o Google Docs, como dice Toni, y vamos a investigar qué está haciendo nuestra competencia. No para copiarles, sino para establecer similitudes y diferencias. Incluso, deberemos comprobar, si dentro de nuestro sector existen cánones. Por ejemplo: para el caso de una pizzería italiana, una bandera de Italia, una pizza, algún monumento…
Si te gustan estos episodios sobre diseño, recuerda que Toni, tiene un podcast, donde cada semana, los martes, publica un episodio hablando sobre identidad visual.
Si quieres recibir cada semana un correo con los episodios que publico, puedes apuntarte aquí.
Además, he abierto un grupo de Telegram donde podrás preguntarme tus dudas directamente en tu móvil.